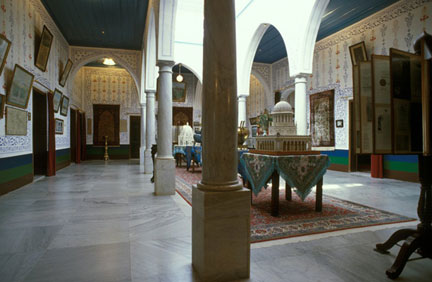 | | | |
| --- | --- | --- |
| | Days at Bahjí | |
Bahá'u'lláh lived here in the utmost simplicity, surrounded by family, disciples, and pilgrims. He saw occasional visitors, including Professor Edward Granville Browne of England, one of the few westerners to meet Bahá'u'lláh.
Photo 9 of 10: The central hall of the upper floor of the Mansion at Bahjí. After the mansion was restored in the 1930s, the furnishings were put in place by Shoghi Effendi, the great-grandson of Bahá'u'lláh and Guardian of the Bahá'í Faith.