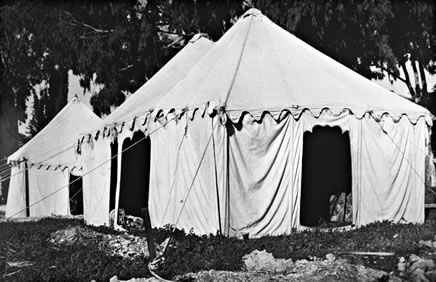 | | | |
| --- | --- | --- |
| | Visiting God's holy mountain | |
Described as a "holy mountain" in sacred books and records as far back as 1600 BC, Mount Carmel is also mentioned in prophecy and was extolled by Isaiah:
"The wilderness and the solitary place shall be glad for them; and the desert shall rejoice, and blossom as the rose. It shall blossom abundantly, and rejoice even with joy and singing: the glory of Lebanon shall be given unto it, the excellency of Carmel and Sharon, they shall see the glory of the Lord, and the excellency of our God."(30)
Photo 4 of 8: Tents used by Bahá'u'lláh in Haifa on Mount Carmel.