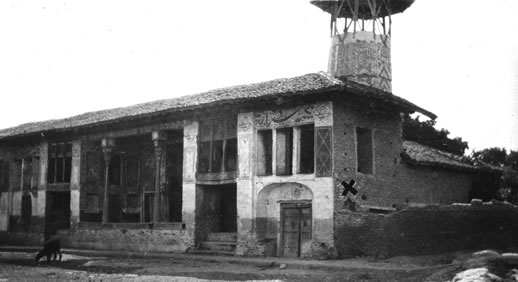 | | | |
| --- | --- | --- |
| | Bahá'u'lláh tortured in Mázindarán | |
In 1848, in Amul in the province of Mázindarán, Bahá'u'lláh was arrested and bastinadoed (beaten with a rod on the soles of His feet) for being a follower of the Báb. He had gone there on His way to visit some of the other Bábís, who were under attack at the fort of Shaykh Tabarsi.
Toward the end of His life Bahá'u'lláh wrote of this event: "While confined in the prison of the Land of Mim (Mázindarán) We were one day delivered into the hands of the divines. Thou canst well imagine what befell Us."(6)
Photo 9 of 12: The mosque in Amul, Mázindarán, Iran.