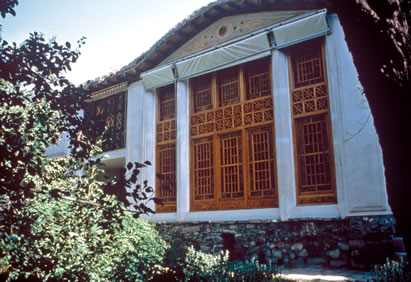 | | | |
| --- | --- | --- |
| | Bahá'u'lláh as a youth | |
The family of Bahá'u'lláh had several houses, including one in Takur in the province of Mázindarán.
According to the custom of that time, as the son of an influential government official, Bahá'u'lláh did not receive a formal education. Yet by the time He was fourteen, he became known for His learning. He would converse on any subject and solve any problem presented to him. In large gatherings he would explain intricate religious questions to the ulama (the leading religious figures in Islam), and they listened with great interest.
Photo 3 of 12: The house of Bahá'u'lláh in Takur, Mázindarán, destroyed by the government in 1981.