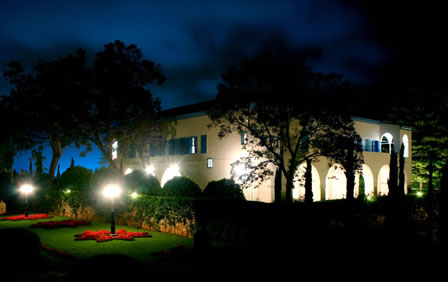 | | | |
| --- | --- | --- |
| | "The Sun of Truth … hath set" | |
Shortly after the passing of Bahá'u'lláh, 'Abdu'l-Bahá sent this message:
"The Sun of Truth, that Most Great Light, hath set upon the horizon of the world to rise with deathless splendour over the Realm of the Limitless. In His Most Holy Book He calleth the firm and steadfast of His friends: 'Be not dismayed, O peoples of the world, when the day-star of My beauty is set, and the heaven of My tabernacle is concealed from your eyes. Arise to further My Cause, and to exalt My Word amongst men.'"(32)
Photo 2 of 6: The Mansion of Bahjí at night.